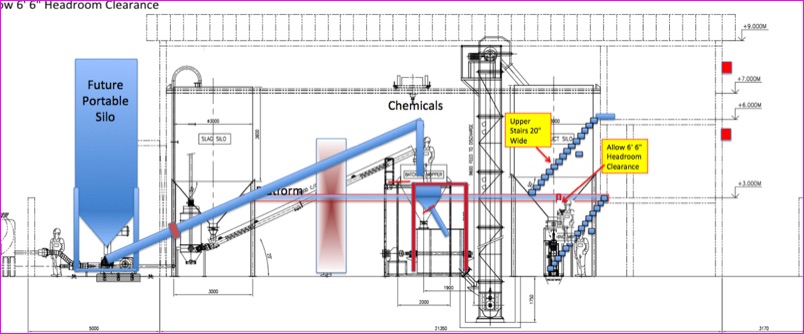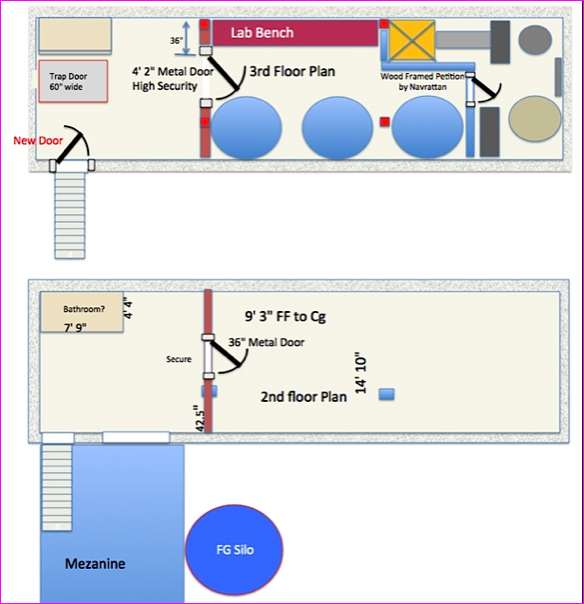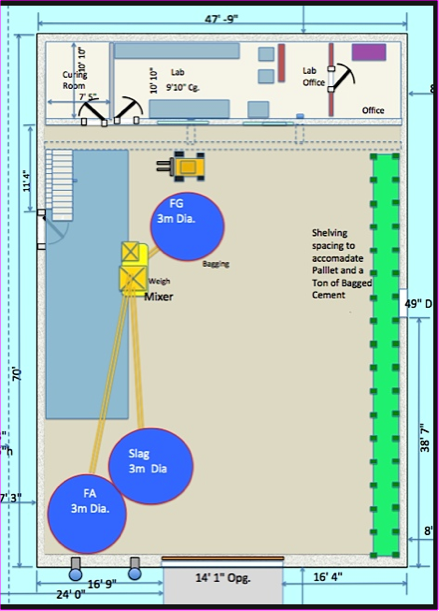 Mumbai Floor plan shows lots of potential in little space
The Organic Binder is produced on the 3rd floor and takes advantage of gravity whereby the finished product is delivered to the 2nd floor as needed by a rotary valve. On the 2nd floor the binder chemicals are batched by weight and wheeled out to the mixer. Our proprietary binder is 10% of the final product.
Below is a front elevation which shows how the larger quantity pozzolans are conveyed by giant screws inth the weigh hopper and then dumped into the mixer. The finished product goes up a bucket elevator into a finished goods silo where it can be bagged.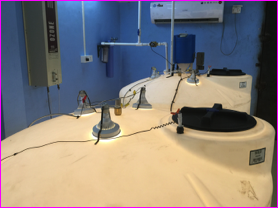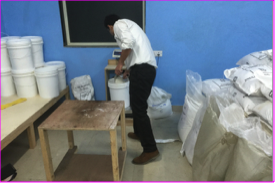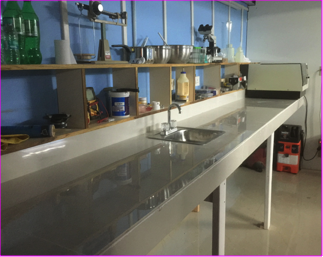 3rd Floor binder testing lab
Organic Modifier being processed
Chemicals and binder being batched on 2nd floor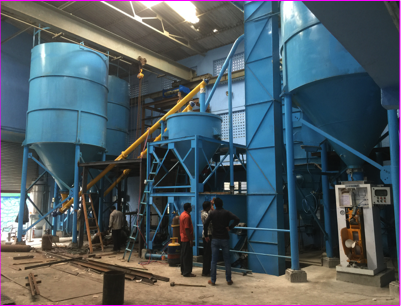 Mumbai factory under construction
For each ton of cement there is only 100 kg of binder